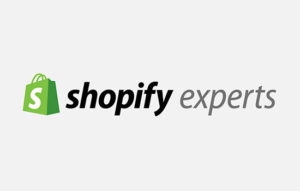 We are proud to announce that Battalion Commerce is now a certified Shopify Expert partner!
The Shopify Experts Program is a cultivated community of trusted, motivated Shopify partners who actively help merchants grow their businesses by providing high-quality services.
Since 2013, members of the Battalion Commerce team have launched & supported Shopify online stores for dozens of clients in a variety of industries.
In addition to Shopify Development, Battalion Commerce offers nearly every service on online store owner may require to grow their business, including marketing, photography & video production, brand development, multichannel ecommerce, process automation, system integrations, & much more. If has to do with eCommerce, count on Battalion.
Operating from Denver, Colorado, Battalion Commerce is a team of creative marketers, developers, programmers, and entrepreneurs. Our goal is to help our clients take command of eCommerce via comprehensive, expert services and real-world multi channel, multi category experience.
Organizations wishing to maximize their eCommerce strategy may consider a free consultation with Battalion by sending a message to deploy@battalioncommerce.com or calling 844-4BATCOM